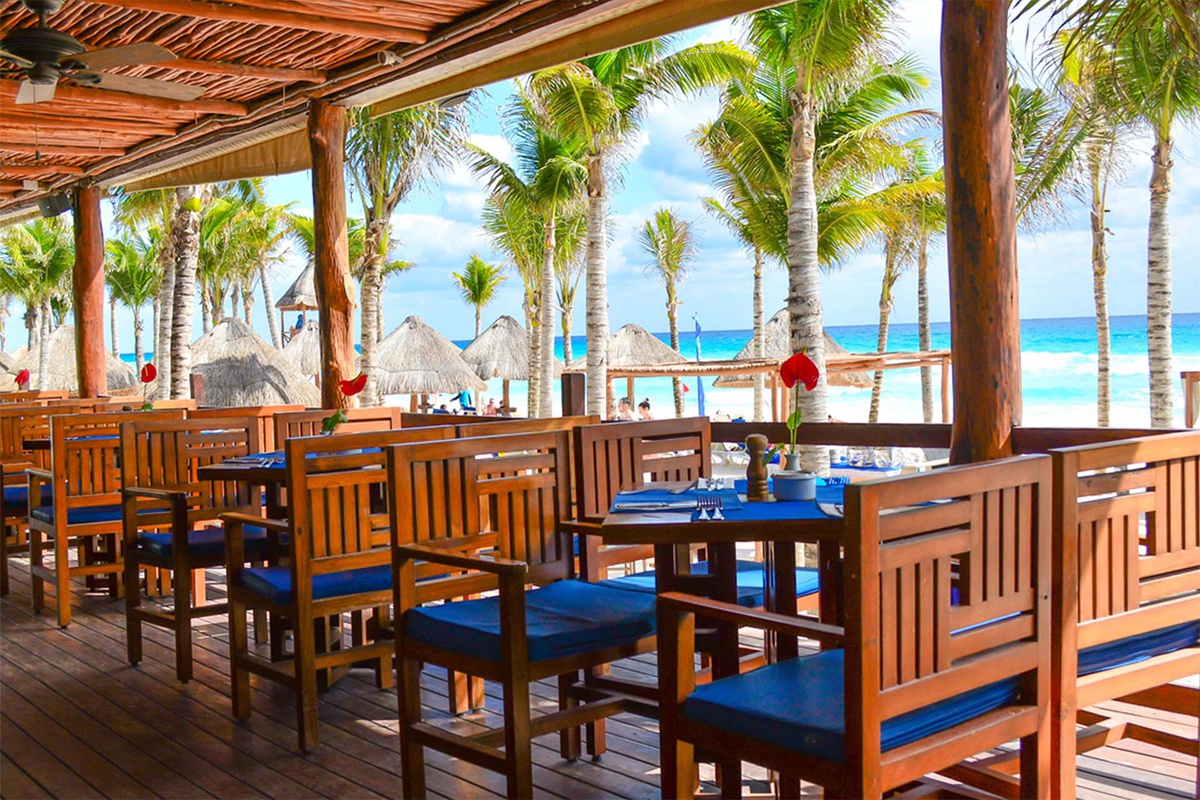 Deck
Located in front of the beautiful Caribbean Ocean, not only does it offers amazing views but also exquisit and varied food and specialty dinners.

Service hours: Lunch 12:00 p.m. - 5:00 p.m. Dinner 6:00 p.m. - 10:30 p.m.
Dress Code: Casual.

Personalized
service
The restaurants and bars of the Hotel NYX Cancun Hotel allow guests to taste the most representative gastronomic offer in Mexico and the world.

We have 2 meal plans to meet our guests needs:

Breakfast, for those who seek adventures and make excursions throughout the day. All Inclusive, for those who prefer to stay in the hotel and worry about anything but their tan.